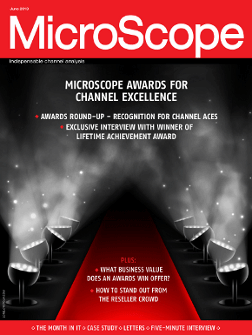 Issue Overview
MicroScope - June 2013
The annual MicroScope Awards for Channel Excellence winners are revealed and tips and advice on how to stand out from the crowd are given along with a case study example of just what public relations can provide for a reseller. Access >>>
Access TechTarget
Premium Content for Free.
By submitting your email address, you agree to receive emails regarding relevant topic offers from TechTarget and its
partners
. You can withdraw your consent at any time. Contact
TechTarget
at 275 Grove Street, Newton, MA.
You also agree that your personal information may be transferred and processed in the United States, and that you have read and agree to the
Terms of Use
and the
Privacy Policy
.

What's Inside
Features
This you call service? by Nick Booth

Nick Booth tries to get to grips with the question of what are really the differences between a VAR and a service provider
More Premium Content Accessible For Free
MicroScope: August 2015

E-Zine

An issue looking at how the channel can overcome the skills problems and a chance to hear from a range of leading vendors on how the security market ...

MicroScope: July 2015

E-Zine

An issue looking at the prospects of wearable tech for the channel and just what an EU referendum will mean to the tech industry.

MicroScope: June 2015

E-Zine

The winners of the MicroScope Awards for Channel Excellence (ACEs) are announced and there is a chance to get the latest insight into the ...