With a climate of volatility this year, it's surprising to see that the trend in the IT market is fairly predictable. For 9 months we have observed growth in Storage, Software,Web books and Headsets. However, for those same nine months peripherals,networking devices and the crucial notebook and desktop categories have seen sways in decline (particularly visible when looking at the latest Jan-Sep period).
With less expenditure on these core and perhaps older, product categories it could be all doom and gloom for IT. However, like most difficult times innovation proves to be a significant driver for sales and this is exactly what the likes of NAS devices, Media Gateways and Web books provide. This coupled with increased demands of businesses and consumers, trying to extend the use and effectiveness of existing IT equipment, the IT environment has been surviving the global pressure.
Taking software as a key example; as businesses have kept costs down by slowing their renewal of hardware software segments such as Security Suites and Anti-Virus have increased (Security suites grew by 14% this September 2011 against previous period last year and Anti-Virus grew by 84% over the same time inference). Together with this, the "Tools & Drivers" segment of the market (providing business the ability to manage licenses and software across their operation) has shot up this year as further evidence of more focus on efficiency and cost-effectiveness.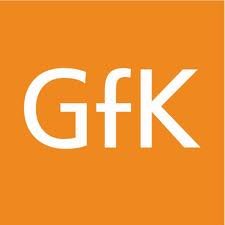 In the B2B market innovation from the storage market has been key to the category's growth, increasing 13% in volume and 12% in value comparing the year-to-date 2011 and the same period last year. One of the drivers within this product category was solid-state drives, which increased in value by 74%, comparing the aforementioned periods. At the same time, the ASP of these devices grew by 6%, indicating a strong desire amongst businesses to buy this type of drive. This newer kind of storage overcomes many of the disadvantages of more traditional magnetic-disk drives because SSDs don't use moving parts. It seems likely that this growth will continue because SSDs are used with web books and some premium netbooks, allowing for quicker and more reliable access to information, advantages invaluable to businesses.
With these developments it should be that the IT market continues to sustain itself and hopefully has a good basis from which to grow as we, hopefully, move away from volatility to stability and growth.
Greg Allen, GfK Senior Account Manager, IT. Contact: greg.allen@gfk.com, 0870 603 8121, www.gfkrt.com/uk
This was first published in December 2011