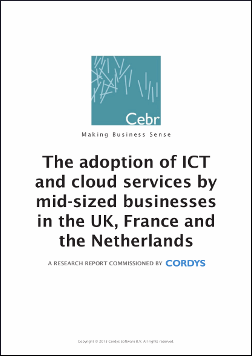 Download: Performance improvement through new adoption
This report assesses how small to medium sized businesses in the UK, the Netherlands and France are currently performing in terms of employment, turnover and productivity, and what they contribute to their respective country's economy. More importantly, it outlines how services, such as cloud, can further the business.
Grab your free download now and uncover how to identify potential opportunities. 
By completing this download you'll also become a MicroScope member, free of charge.
Member benefits:
 - Premium members-only resources
- Problem-solving content across all technology topics
- Monthly digital publication
- Market research and vendor white papers
- Unhindered readership of expert insights
- IT knowledge exchange online community
- Exclusive invitation-only events
This was first published in January 2014