Incumbent Dutch telco and Getronics-owner KPN has seen its Q4 net profit spike over 100% year-on-year on the back of a €705m tax gain, hitting €1.09bn (£945m) on sales of €3.37bn, down 9.3% on this time last year.
ICT integration arm Getronics contributed revenues of €537m globally, down 8% on the same period last year, and €101m from operations outside the Netherlands, down 14%. It made EBITDA of €37m, up from a loss of €1m this time last year.
Note that Getronics was badly stung in the UK after Barclays tore up its £35m desktop services contract in December.
"The economic downturn continued to impact the business in Q4 2009 as clients postponed investments and project work," said KPN in a statement.
"The impact was mostly apparent in the consulting and international businesses, while other segments were also impacted. However, there are at presence no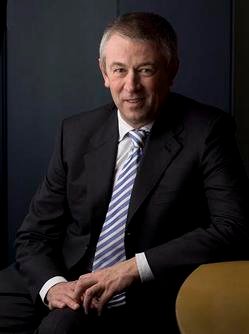 signs of further deterioration and despite the revenue decline; Getronics was able to maintain its market position."
KPN said it expected that its cost-reduction programme, which saw 1,953 Getronics employees given marching orders in 2009, would start to impact in the next few months.
The firm also announced a €1bn share buyback programme and separately, the departure of its international mobile business CEO Stan Miller, who will not be replaced. Part of his workload will be handed to Getronics managing director and board member Eelco Blok (pictured).