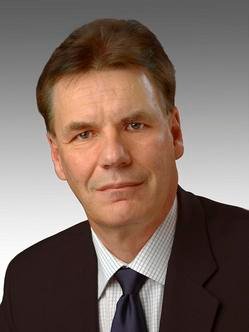 Analysts at IDC have warned that Nokia needs to make some smart moves in the coming months to maintain its lead in the European smartphone segment.
Growing competition from Korean manufacturers LG and Samsung - which plan to announce a number of new devices running Android and Windows Mobile 7 this year - is making the Finnish mobility giant "wary" according to IDC European mobile devices research manager, Francisco Jeronimo.
"Nokia has always had its biggest market share in Europe, but has already lost its leading position to Samsung in the traditional mobile phone segment," he added.
Jeronimo pointed out that although Nokia was already facing strong competition from Apple and RIM, and the Symbian UI continued to impact negatively on its results, it has staved off competition for now "because it attracted disgruntled Sony Ericsson and Motorola users".
"Nokia needs to make more bold moves, as it did last week when it announced free turn-by-turn navigation. With this, it will be able to retain users and differentiate itself," Jeronimo added.
Nokia's Q4 numbers saw sales down 5.3% year-on-year to €11.98bn, while net profit rose 60% to €882m.
CEO Olli-Pekka Kallasvuo (pictured) praised the firm's performance during Q4, adding: "Our solid results owe a good deal to world class supply chain management and impressive sales execution."
He continued: "I was also pleased with Nokia Siemens Networks' performance in Q4, especially considering the ongoing challenging conditions in the infrastructure market. That performance enabled it to turn in a full-year profit on an operative basis."
The troubled networking infrastructure JV between Nokia and Siemens embarked on a cost-cutting drive during the quarter, and is targeting reductions in annualised operating expenses and production overheads of €500m by the end of 2010.
As part of the restructuring effort, the unit plans to let approximately 5,100 FTEs go, around 7% to 9% of its total workforce, and will book charges of €550m during 2010 as a result.