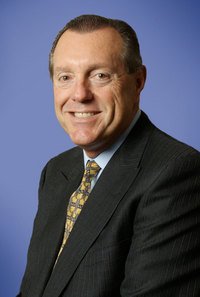 Avnet is looking to make cost savings of $50-60m a year from its acquisition of Bell Microproducts by minimising overlapping operations.
It is likely that Avnet will sell Bell's end-user businesses ProSys and Total Tec and look to cut out a chunk of cost from the remaining distribution arm, the business confirmed in a teleconference with financial analysts.
"At this point we have not developed the detailed integration plans however based on our past experiences and a top down analysis, our current estimation is for roughly $50-60m of expense synergies," said Avnet boss Roy Vallee.
Both firms have "reduced op-ex considerably" during the global recession he said but added there were overlaps between the companies where it hoped to eek out savings.
"In reality, in past transactions where we have fully integrated the business we have achieved between 30% to 35% cost reductions from the acquired business or of the acquired business," said Vallee.
This does mean that all the cost will be drawn from the acquired business but from the duplicated areas of the combined organisations.
Vallee confirmed the reductions would come from sales,general and administrative (S,G&A) expenses.
Don Bell, who founded the company 22 years ago, will remain with the firm during the integration at least, "I will be active for a while or as long as they want me."
The integration, the biggest that Avnet has taken on in its history will be significant, the combined real estate that both companies have in the UK alone spans 10 locations.
Across Europe, both firms operate three ERP systems each and consolidating these will be a multi-million pound exercise.