IT managers need complete visibility of physical and virtual assets for control over costs and licensing, writes Matt Fisher, director of FrontRange Solutions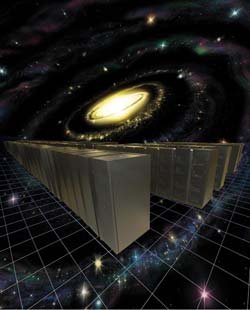 With organisations increasingly investing in virtualisation, asset management is no longer confined to physical machines and applications. But basic challenges still exist as it is difficult to manage what you do not have physical sight of, so often the expected cost savings and efficiency gains are not realised.
Lack of full visibility of a company's network can lead to a sprawl of hardware devices and can even result in serious software licence infringements. Take, for example, the recent clampdown by the Business Software Alliance, which has imposed hefty fines on establishments for being in possession of unlicensed software.
In addition, without knowledge of all IT assets, IT managers cannot optimise their availability, manage costs or reduce risks as effectively as possible.
Building virtual visibility
So what can be done to ease this licensing headache and ensure virtualisation meets the IT department's objectives and budget restrictions?
Tools are available which give a basic audit of PCs on demand, but few have the ability to identify new assets being added to the network, or to go beyond the physical infrastructure to identify and track virtualised hardware and software.
But more advanced discovery solutions are available, which allow users to find, audit and continually track every computer and server, network printer, switch, operating system and application on the network.
And using the next generation of auditing technologies, these same solutions can also provide complete visibility of the virtual network, allowing IT managers to build a comprehensive and dynamically updated catalogue of IT inventory - regardless of platform or location, physical or virtual.
In turn, this inventory is critical to optimising all areas of IT operations, from IT service management to software asset management, IT governance to IT asset management.
By deploying discovery tools across the network, IT executives and teams can improve IT planning, budgeting and service delivery, providing the foundation for effective IT governance. Furthermore, accurate inventory information is critical to successful client management, whether it is provisioning new PCs, deploying new software, reapplying user profiles or installing patches.
With up-to-date inventory records, department migrations and other complex IT projects can be scoped accurately, planned completely and executed successfully.
As the trend towards virtualisation continues, IT managers must seriously consider how they track their physical and virtual assets so they can remain compliant with software licences, control costs and ensure limited IT resource is strategically deployed.