Game goes into administration
The UK's largest electronic game retailer has gone into administration after asking for its shares to be suspended last Wednesday, saying the decision had been taken after careful consideration and ceaseless interrogation of every possible alternative, writes Linda Endersby. Game Group employs arou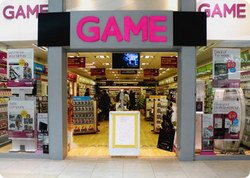 The UK's largest electronic game retailer has gone into administration after asking for its shares to be suspended last Wednesday, saying the decision had been taken after careful consideration and ceaseless interrogation of every possible alternative,
writes Linda Endersby
.
Game Group employs around 10,500 people worldwide, trading as both Game and Gamestation. Over half of that number in the HQ and 600 stores in the UK whose jobs are now seriously in doubt.
PricewaterhouseCoopers said that the retailer's business, like many in the high street had been hit by competition from online stores. High costs and an ambitious overseas expansion plan in addition to the competition had caused the business to hit trouble.
However despite this the administrators from PWC are hopeful for sale as a going concern."Despite these challenges, we believe that there is room for a specialist game retailer in the territories in which it operates, including its biggest one, the UK," said Mike Jervis, PWC
Game Group also operates in Scandinavia, France Spain, Portugal, the Czech Republic and Australia.
Last week at the Computer 2000 Vendor Partner Summit a bleak futureof the retail sector was painted by Steve Brazier, founder and CEO of Canalys.
He warned that those relying on a business that was in competition with digital alternatives would suffer and that included most of the consumer electronics sector.
MicroScope+
Content
Find more MicroScope+ content and other member only offers, here.