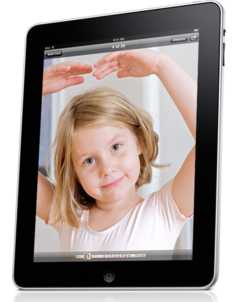 One of the most anticipated hardware launches of the year, Apple's iPad, is arriving in the UK next month after the vendor revealed its launch strategy.
The tablet is launched first in the US on 5 April but is coming to nine other territories including the UK, with it hitting shores here later next month.
The US pricing has been announced at $499 but it has not been revealed in the UK nor have the carriers.
As well as being sold here the iPad will be rolled out across France, Germany, Italy, Spain, Switzerland, Japan, Canada and Australia.
The iPad is expected to breathe new life into the newspaper market allowing publishers to charge for subscribed content and provide a platform for ebooks.