A lack of integration between phone and web is undermining some reseller's chances of providing a good service to customers.
With most of the emphasis going into web activities firms have overlooked the need to ensure that those investments are backed up with landline and mobile phone support.
According to a report from Invomo the consequences of not providing a range of communication options are abandoned web sales that ultimately leave the channel and other businesses out of pocket.
The concern is that not only is custom lost but disgruntled customers then share their negative experiences on social networking sites. The Invomo research showed a significant proportion of customers were looking for a call centre option to close a web-based deal.
Invomo CEO Don McQueen (pictured)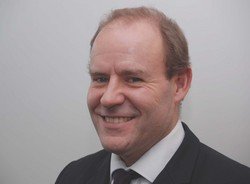 said that the personal touch was important to prevent the user from "dropping the shopping".
"Our research shows that UK companies are arguably putting too much effort into online and ignoring the use of facilities such as Call Back buttons on their web sites which enable companies to easily contact customers who want help."
The report concludes that to be successful companies will have to adopt more of a sophisticated mix of integrated phone, mobile and online services systems to give users a chance to talk to a human being during the purchasing process.
The channel would appreciate the findings because a vast majority continue to seal deals over the phone.