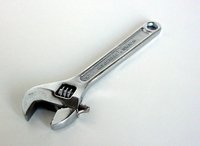 On the back of setting out rights for cloud customers Gartner has now done the same for those users wondering what they should expect from IT maintenance specialists.
With a fair bit of the channel providing maintenance the code of conduct that the analyst house has told customers they can expect decent suppliers to adhere to will be worth noting down.
The code of conduct has been drawn up by the Gartner Global IT Council for IT Maintenance, which consists of CIOs and IT staff at large organisations along with analysts.
"Organisations need timely, reliable, cost-effective IT maintenance, but they just aren't getting it," said David Cappuccio, vice president and chief of research at Gartner.
"On the one hand, hardware and software maintenance represents the single largest IT expense for many organisations, but it's also a huge source of revenue for IT vendors. This fundamental conflict presents many problems for IT consumers," he added.
The code of conduct has seven rights that it believes will not only help customers but also indicate to resellers how things can work more effectively:
The right to regular, appropriate, predictable updates to security products
The right to clearly defined response times
The right to reasonable, predictable percentage ranges for yearly fee increases
The right to end support at anytime for products no longer being used
The right to reasonable, predictable levels of support through a contract lifecycle
The right to clearly defined maintenance and support for legacy systems
The right to explicit statement and approval of support details at the line-item level