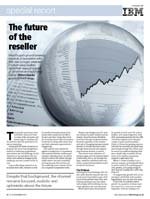 In a major piece of research in association with IBM the views from resellers on the future of their businesses and customer demands over the next five years have been examined.
The major findings provide food for thought for those pushing the cloud and those that have dismissed sustainable IT.
There is also plenty of optimism about the future, which shows the channel is preparing for growth.
Click here to download the Future of the Reseller research in association with IBM pdf