MicroScope's top stories, week ending 19 November 2010
The most visited channel stories on MicroScope.co.uk from the last seven days: SMBs urged to be wise to cold-calling fraudsters Businesses have been warned to be alert to fraudsters posing as representatives of major web security vendors at the start of 2010's Get Safe Online week. 2e2 finalises out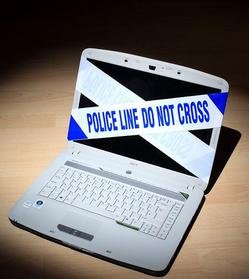 The most visited channel stories on MicroScope.co.uk from the last seven days:
SMBs urged to be wise to cold-calling fraudsters
Businesses have been warned to be alert to fraudsters posing as representatives of major web security vendors at the start of 2010's Get Safe Online week.
2e2 finalises outsourcing deal with Patni
2e2 has farmed out a range of customer and in-house support services to Patni Computer Systems in a deal that has resulted in one quarter of its team transferring to the Indian outsourcer's local operation.
Fujitsu names Worsfold as enterprise and channel chief
Fujitsu Technology Solutions has replaced outgoing UK channel boss Darren Neath with Simon Worsfold, who takes on a newly created role that encompasses partner and enterprise sales development.
Lenovo to jump on tablet bandwagon early next year
Lenovo is going to launch its tablet PC in China early next year and stagger the worldwide launch to make sure it is glitch free.
Microsoft names and shames latest hard disk loading pirates
Microsoft has called on resellers and users to get behind its efforts to crack down on piracy as it unveils the latest roll of shame of those caught robbing the legitimate channel of revenue.
Best of the blogs
This week, IT in Context asked if the NHS was really the envy of the world, while Network Noise looked on in horror at Wednesday's edition of The Apprentice.
Meanwhile, Gorilla's ITC channel market survey got some attention on Quicke off the Mark, with resellers invited to participate, and the BusinessMan was picking holes in the recently introduced Equality Act.
Ask Symantec!
Next week sees the launch of MicroScope's first Twitter-based debate. At lunchtime on Tuesday 23 November, we're handing over the @Channelnews feed to Symantec's UK distribution and SMB director Ross Walker, who will be taking your security questions tagegd with #asksymantec.
Photo courtesy: Jonathan Hordle/Rex Features
MicroScope+
Content
Find more MicroScope+ content and other member only offers, here.