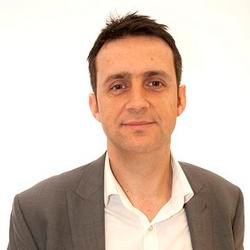 Former Juniper UK distribution manager Grant Reddin has crossed the great divide into the channel to take up the role of networking and security sales director for the UK at Avnet Technology Solutions.
Reporting to unit director for networking, security and unified communications Peter Hannah, Reddin has been tasked with expanding the vendor portfolios of Avnet's networking and security partners.
"Grant has proven expertise in developing innovative solutions that solve business issues and create incremental revenue opportunities for partners," said Hannah.
"We are confident [he] will deliver accelerated success for our suppliers and business partners," he continued.
"I have worked with Avnet for more than eight years from a supplier perspective and during that time I have been impressed with the organisation's ability to sustain continued growth for its partners," added Reddin.