Budget cuts starting to hit schools IT purchasing plans
Investment by schools in IT was one of the main features of the last few years but there appears to have been a stall in innovation with the technology children are using to learn from being well past its sell by date. Research from Equanet, which sells into the education market, discovered that o
Investment by schools in IT was one of the main features of the last few years but there appears to have been a stall in innovation with the technology children are using to learn from being well past its sell by date.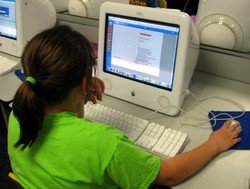 Research from Equanet, which sells into the education market, discovered that of the 1,400 ICT school managers it quizzed 41% revealed the PCs children used were five years old or more.
The situation is expected to worsen with budget cuts filtering through over the course of the next couple of fiscal years and 68% of those surveyed revealed their budget had been cut by at least half of the 2010 levels and another consequence of the budget cuts is the indefinite delay of some projects.
There are already worries from the majority of those that manage ICT in schools that the age of the technology is already holding back student development.
Phil Birbeck, managing director of Equanet said that it was a real concern because IT skills were going to be so important in the future.
"Cutting ICT budgets first is a very short sighted approach: students have become accustomed to using the latest technologies on their home PCs and even on their phones, so it's increasingly difficult to engage with students if the technology at schools is more than five years old.," he said.
The reseller has set up a portal to help provide advice to cash strapped schools about how they can make smart IT choices given the dminishing funds that are available to them.
MicroScope+
Content
Find more MicroScope+ content and other member only offers, here.