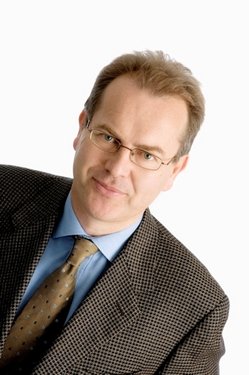 Security specialist Signify is mourning the death of its co-founder John Stewart who has sadly lost his three-year battle against prostate cancer.
Many in the channel will be aware of the contribution that Stewart made to the industry over a career that saw him involved with the founding of firms that went onto become household names and help shape the future of the web and the security business.
His career in the channel started in 1984 when he joined London-based Root Computers, the first commercial UNIX system house. He then moved to Cambridge and was part of the high tech business that the City has since become so well known for.
After moving to Cambridge in 1988 Stewart set up Unipalm with Peter Dawe and launched Unipalm-Pipex in 1992. After selling his stake he went on to set-up ElectricMail, which was the first reseller to sign up with Check point security products and was eventually sold to Kewill Systems.
In 2000 Stewart founded Signify with Dave Abraham and eleven years later the firm sells secure remote access solutions globally.
Even in the grip of his illness Stewart continued to work and fought his condition with great determination and did a great deal to raise awareness of the disease.
Dave Abraham, CEO at Signify and founder of the company, said: "John was an inspiration to many people in the IT security industry and beyond with his passion, intellect and vision. It has been an honour to work alongside him at Signify for the last 11 years."
Outside of work Stewart was passionate about sport once famously cycling home from Australia clocking up 15,000 miles and a major part of his legacy will be to encourage others to enjoy sport.
John was married to Catherine with had two teenage daughters all of whom share his enthusiasm for sport particularly competitive rowing, long distance cycling, swimming and real tennis.
The John Stewart Memorial Fund hasbeen set up to help people enjoy "sports for them" (www.cambscf.org.uk).