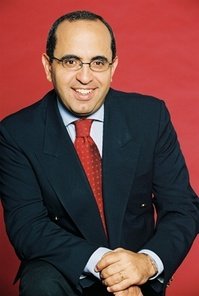 Xerox will continue buying resellers that it believes will add value to its business as it looks to get a deeper stake in the SME market.
The vendor has already picked up Scotland-based Canon dealer Concept Group and Middlesex-based NewField IT this year but has not ruled out adding to the tally.
Speaking to MicroScope Douraid Zaghouani (pictured), president of indirect channels group, said that it had bought some companies in both Europe and the US and it was prepared to buy more.
He opened up about the vendor's ambitions to grow its market share, particularly in the SME market, as it wrapped up a partner conference that took place in London this week that had been recruiting resellers.
Zaghouani revealed that the vendor was not only continuing on its acquisition strategy but was in discussions to add to its partner portfolio.
"We are working on different targets around Europe and we like companies that are working well with a management team that is willing to sell and management that is willing to stay" he said.
Along with the resellers that the vendor has acquired Xerox works with a network of around 50 dealers that focus exclusively on its products.
But as it revealed at its partner conference the other group of resellers that the vendor wants to target are those selling products from various suppliers and it has held out the olive brand to those dealers hoping to bring more on board to build its presence in the SME market.