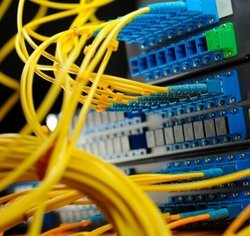 Comms and networking distie Nimans has introduced a dedicated leasing service across its data infrastructure range in an attempt to help resellers cut investment costs and win more sales.
The firm has already run financing and leasing schemes for dealers working alongside other parts of its business and took the decision to introduce a new facility as the economic outlook remains shaky.
"Times are tough so we want to offer resellers a range of compelling financial solutions which are more appealing that upfront cash investments for themselves and their customers - from cabling and routing to test equipment and cabinets," said Nimans data installation business manager Peter Owen.
"It is even more imperative that resellers can take the financial heat off their customers who are often reluctant to make any financial outlay unless absolutely necessary," said Owen.
Nimans claimed that under the scheme, a £7,500 cable analyser, for example, could cost just over £130 per month over a maximum seven year deal lifetime.
The firm said there it would be imposing no limits on the amount of stock that can be leased under the terms of the programme.