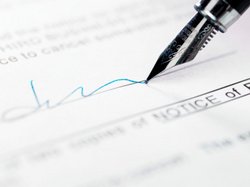 Consolidation in the channel continues with Tech Data picking up distribution assets from Man and Machine to give it a greater penetration of the design software market.

Man and Machine, which is exiting distribution to focus on being a reseller, operates in the UK, Germany, France, Italy, Switzerland, Poland, Romania and Benelux and the tie-up should be completed by the end of next month if it gets the green light from the European Commission.

If the agreement, the terms of which were undisclosed, gets the nod then TDDatech, the distributor's design software division, would get a foothold in Benelux and Romania and become one of Autodek's largest partners in Europe.


 
Some Man and Machine staff would also be transferred across to Tech Data and its CEO Adi Drotleff said that it was putting its distribution business "in good hands".

"For the M+M Group this marks the second and final step from distribution to value added reselling, which we had started three years ago in the German speaking countries and are now rolling out across Europe," he said.

Nestor Cano, president of Tech Data Europe, said the deal showed its determination to grow its software business by "making selective acquisitions in technology areas and geographies where we can continue to grow profitably".

The deal has also been given the blessing of Autodesk with its senior vice president of worldwide sales and services Steve Blum giving the Tech Data move the thumbs up.