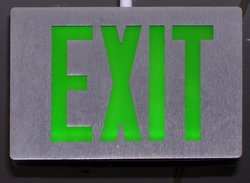 Trend Micro has taken the wraps off a partner programme but used the channel update as a chance to warn its partners they need to embrace the cloud or face an inevitable decline with those it decides are not making the right moves facing the axe.

Quoting its own research and the numbers from leading analysts the cloud security specialist pointed out both the growing opportunity in the shift to the hosted model but also the weakness some partners had serving that emerging market.

A lot of the elements of the partner programme, deal registration, specialisation training, upfront discounts and marketing campaigns, sound similar, but there is an expectation resellers will make more efforts to get up to speed and the vendor is reviewing its partner base with a view to parting ways with those that won't make the required effort. "Most vendor partner programmes are seen as nothing more than a restrictive table of discounts and this means that much of the channel has tended to adopt coping strategies, rather than engagement strategies. Our Programme raises the stakes and will challenge and reward both our commitment to the channel and the channel's commitment to Trend Micro as a vendor," said Anthony O'Mara, senior vice president EMEA Trend Micro.

"If our partners work with us to develop profitable, sustainable business, we will reward it with training, certification, specialisation, business planning, and marketing tools, as well as very competitive margins," he added "Underperformance is no longer an option."

Nick Bannister, divisional director security solutions at Arrow ECS, a Trend Micro distributor said the changes would help those resellers that were already chomping at the bit "asking for help in capturing a share of the growing virtualisation and cloud security market".