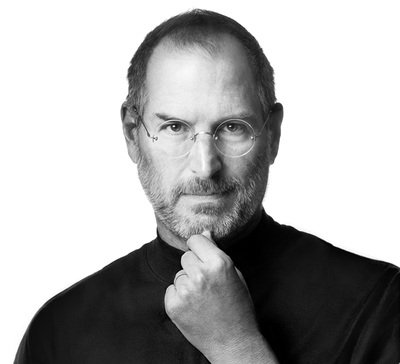 Steve Jobs has died at the age of 56 just a couple of months after he stepped down from running Apple.
The former CEO of the Mac maker had been struggling with health problems for the last few years, first revealing he had cancer back in 2004.
But despite attempts by doctors to fight the disease he had to take more time off and in his few public appearances in the last year he appeared to be thin and still unwell.
In a statement on its homepage Apple said it had lost "a visionary and creative genius, and the world has lost an amazing human being".
"Those of us who have been fortunate enough to know and work with Steve have lost a dear friend and an inspiring mentor. Steve leaves behind a company that only he could have built, and his spirit will forever be the foundation of Apple."
Jobs died surrounded by family and already tributes from the technology and political world have started to flood in with many wanting to note his passing.
Barack Obama, US President, said that the world had lost a visionary and other household names in the tech world have also paid tribute.
Michael Dell, founder and CEO of Dell also described Jobs as visionary and added that "the technology industry lost an iconic legend and I lost a friend and fellow founder."
Bill Gates, former boss at Microsoft, also expressed a sense of personal loss: "For those of us lucky enough to get to work with Steve, it's been an insanely great honor. I will miss Steve immensely."
Jobs stepped down from running Apple back in August admitting he could no longer fulfill his duties because of ill health. He had been on medical leave since January with a unspecified problem but had been fighting pancreatic cancer since 2004.
Tim Cook, who got his first taste of the spotlight earlier this week with the launch of the iPhone 4S, took over as CEO and Jobs moved into the role of becoming chairman of the board.