MicroScope's top stories, week ending 18 November 2011
ASDA challenges rivals with aggressive laptop pricing Asda has raised the stakes in the run-up to Christmas by cutting the price of some of the laptops it stocks to levels well below its rivals. The supermarket chain has taken Amazon prices as its benchmark and shaved £60 off the price of a c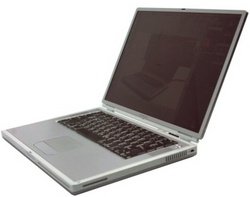 ASDA challenges rivals with aggressive laptop pricing
Asda has raised the stakes in the run-up to Christmas by cutting the price of some of the laptops it stocks to levels well below its rivals.
The supermarket chain has taken Amazon prices as its benchmark and shaved £60 off the price of a couple of Toshiba laptops.
Big data investments present channel opportunity
Storage channel specialists should be looking to get revenue out of big data projects in the next couple of years as customers plan to spend in this area.
HDD shortages hit Dell outlook
Dell has admitted that the fall-out from the Thai flooding disaster will impact its business as hard disk drives become increasingly hard to come by.
Tablets start to deliver significant revenue for distributors
Analysts at Context revealed that tablets are starting to deliver for distribution, as the form-factor becomes the third largest revenue earner for that tier of the channel across Europe.
Microsoft keelhauls five UK software pirates
Microsoft reached an out-of-court settlement with five more UK resellers caught selling illegal copies of its software.
Demand generation key to Kaspersky Lab channel plans
Picky consumers dent smartphone market in Q3
UK PC market fluctuations 'bottom out' in Q3, says Gartner
Fujitsu TS adds Becrypt security to business tablet package
Six Degrees plans buy-and-build strategy
Image courtesy: Jupiterimages
MicroScope+
Content
Find more MicroScope+ content and other member only offers, here.