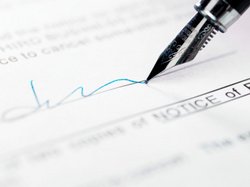 Security vendor Clearswift has been acquired by investor group Lyceum Capital in a deal which the vendor is trumpeting as one that will provide the platform it needs to fund its next stage of development.
Lyceum is taking a majority stake in Clearswift and its partners Jeremy Hand and David Harland will join the board and represents a group of investors including Amadeus Capital Partners, DFJ Esprit and Kennet.
The former CEO of Iris Software Martin Leuw is also joinging the board as chairman to help steer the firm through its next stage of growth and advise over an acquisition strategy.
The deal is being positioned as a way for Clearswift to broaden its security product range, technical capability and to get into different markets.
"Threats and risks are increasingly becoming specific to individual customers and need a tailored, more flexible approach. The one size fits all anti-spam and anti-virus technologies many companies rely on is out-dated," said Richard Turner, CEO, Clearswift.
"Clearswift is well positioned to meet customer needs in a world where social media and web technologies are rapidly transforming the way we all do business. We are delighted to have the backing of Lyceum Capital to support the next phase of our ambitious growth plans," he added.
Chairman Martin Leuw said that Clearswift already had the products and the presence in key markets but the tie-up with Lyceum would give it the resources to extend its reach: "With the backing of Lyceum Capital, who have an impressive track record of growing businesses, we will be well equipped to execute an accelerated growth strategy."
The deal takes the investment in the tech sector from Lyceum Capital to over the £100m mark following on from the £30m acquisition if made of managed services provider Adapt in September and the £50m investment in SaaS and ERP specialist Access in March.

Image courtesy of Siri Stafford