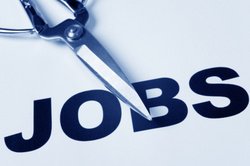 Phoenix cutting 300 jobs as costs hamper business
System integrator Phoenix IT Group put a figure to the number of jobs it expects to cut as part of an ongoing restructuring programme, saying that over 300 back-office and delivery staff are heading for the exit.
The firm said it would also cop an £8.1m impairment charge in the current financial year reflecting the write-off of the intangible asset value of the ICM brand, which was done away with earlier in January.
Changes to WEEE urged to save industry millions
Both vendors and the channel could save millions of pounds if the electrical recycling laws were changed to improve the collection and charging procedures, according to a report from HP.
Softcat gets education server, storage contract
Softcat was named among a select group of service providers to provide server and data storage equipment to further education institutions by the Crescent Purchasing Consortium (CPC).
End-users at odds with channel over BYOD pitch
Research out this week suggested that certain aspects of the BYOD pitch may be considered largely irrelevant by end-users, with a majority even accusing the vendor channel of "overhyping" the trend.
HP extends pay for rewards as tough times continue
HP this week vowed to continue offering financial support for resellers in the face of an ongoing tough economy, extending its pay for rewards scheme into the second quarter.
Nokia lurches to billion Euro loss amid smartphone disaster
iPad lifts Apple to PC client pinnacle, says Canalys
Redstone cuts ribbon on new demo datacentre
Slow European demand for printers hurts Canon
Demand for IT jobs set to grow