Channel players named to G-Cloud supplier framework
A host of industry players learned at the weekend that they have been selected to provide cloud services to the public sector under Westminster's long-awaited G-Cloud framework. Among the companies that have been successful are some big channel names including Trustmarque, Insight and Redstone. The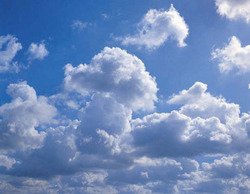 A host of industry players learned at the weekend that they have been selected to provide cloud services to the public sector under Westminster's long-awaited G-Cloud framework.
Among the companies that have been successful are some big channel names including Trustmarque, Insight and Redstone.
The £60m G-Cloud framework comprises includes infrastructure-as-a-service, platform-as-a-service, and software-as-a-service elements, as well as specialist cloud services.Westminster hopes to bring down its expenditure on business applications by up to 75% as departments migrate to on-demand services.

Trustmarque, selected in the IaaS, SaaS and Specialist Cloud Services lots, will supply online and managed backup services, endpoint encryption managed services, mobility managed services, managed two-factor authentication, vCloud services and cloud consultancy services.
All apart from cloud consultancy are to be provided through the Nimbus platform that Trustmarque acquired last year, said group sales and marketing director Angelo Di Ventura.
"G-Cloud is a welcome development in public sector procurement as it levels the playing field for SMEs wishing to provide services to the public sector, and will also deliver demonstrable cost savings," he said.
"G-Cloud is far more open and accessible than previous frameworks and will deliver far better value to public sector buyers," added Di Ventura.
Insight, meanwhile, is celebrating being named to all four lots - IaaS, SaaS, PaaS and Specialist Cloud Services.
Public sector business development director Guy Beaudin said: "As one of the select few G-Cloud suppliers on all fourlots Insight has once again proved its pedigree in delivering completeend-to-end cloud solutions.
"With the broadest G-Cloud options available, we arelooking forward to working closely with our public sector customers and helpingthem to make informed decisions when selecting cloud services."
There was also good news for Redstone, which was accepted, like Trustmarque, onto three lots.
Redstone has been pushing to redefine itself as a cloud provider, and managed services head John Roberts said its efforts were paying off.
"From being the first VMware vCloud partner in the UK to the recent opening of our new Hertfordshire datacentre, we are making significant investment to ensure our cloud services are industry leading," he said.
All told, 257 firms have made the cut, including large system integrators such as Atos and Capgemini, HP, IBM and Fujitsu, and large numbers of cloud vendors such as Rackspace.
Rackspace international managing director Taylor Rhodes said: "Rackspace is committed to helping thegovernment radically improve its level of IT efficiency and we are naturallyvery pleased to be on the government's procurement list for G-Cloud services.
"We believethat cloud should be truly pay-as-you-go and now the UK government can maximiseits cloud computing opportunity to the full potential."
However, some firms were conspicuous by their absence, with neither Amazon nor Salesforce.com making the great, reports our sister title ComputerWeekly.com.
Cabinet Office minister Francis Maude said: "The launch of CloudStore is an important milestonein the government's ICT strategy to deliver savings and an IT system fit for the 21st century.Simply stated, purchasing services from CloudStore will be quicker, easier, cheaper and moretransparent for the public sector and suppliers alike.
"Using cloud solutions that have already been secured and accredited will almost always be lessexpensive, and we will only pay for what we use. We will also know from the outset the cost of theproduct and, importantly, the cost of exit from contracts that will be no longer than 12months."
Image courtesy: Digital Vision

MicroScope+
Content
Find more MicroScope+ content and other member only offers, here.