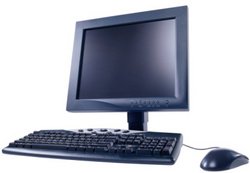 The next two years will bring fundamental changes to the underlying dynamics of the PC industry as buyers look to get more out of their purchases, according to Gartner.
The analyst firm today released statistics suggesting that worldwide PC shipments would grow by 4.4% to 368 million units in 2012.
This figure looks set to rise by 8.6% to 400 million units in 2013 as vendors bring new functionality online.
"PC shipments will remain weak in 2012 as the market plays catch-up in bringing a new level of innovation that consumers want to see in devices they purchase," said Gartner research director Ranjit Atwal.
Economic issues and supply chain constraints will still exercise the big players this year, but will play second fiddle to the mores of increasingly demanding consumers.
With the widespread adoption of tablets and smartphones in 2011 having redefined the landscape of the device market, said Atwal, consumers will now "look at a task they have to perform and ... will determine which device will allow them to perform such a task in the most effective ... and convenient way.
"The device has to meet the user needs, not the other way round," he said.
According to Gartner, ultrabooks, previously hailed as a possible white knight riding to the rescue of the distressed UK PC channel, will come to the fore later in the year. However, they will face increased competition as tablet offerings based on Android - and potentially Windows 8 - become more widely available.
Also having an impact will be the adoption of personal, private cloud services, expected to accelerate over the same timeframe.
Said Atwal: "The evolution of the personal cloud will challenge vendors across all mobile device markets and add to the hurdles for PC vendors to overcome to revive the PCs and differentiate them from tablets.
"The creation of content capabilities of PCs may not be enough to counteract the better content consumption capabilities of tablets," he warned.
Image courtesy: Ryan McVay