Events: The Level Platforms MSP opportunity
The way events usually work is that resellers gather in a room and a vendor stands up and talks about how their solution can improve their lives. Usually the vendor, although with many years in the business, is coming from a background having worked at that level of the channel only. But the Level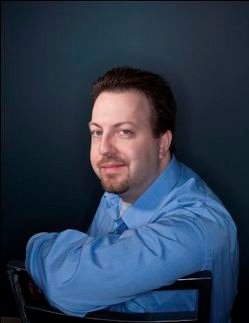 The way events usually work is that resellers gather in a room and a vendor stands up and talks about how their solution can improve their lives.
Usually the vendor, although with many years in the business, is coming from a background having worked at that level of the channel only.
But the Level Platform events are different because Dave Sobel, director of partner community, (pictured) was until late last year a managed service provider himself.
In the days he ran an MSP Sobel used Level Platforms so knows all about how it works from the reseller angle and as a result is in an almost unique position.
When he sold his firm towards the end of last year he employed 15 staff and serviced 45 customers with a turnover well in excess of $1m.
In his new role helping establish Level Platforms in Europe he is keen to use the current series of roadshows as a way of showing the channel what the company is all about and how the technology can improve the way they manage customers.
The Level Platforms Managed Workplace product offers remote monitoring and management tools via an agentless approach, which is unusual and gives resellers another talking point.
The tagline the firm uses is 'see all, manage all, service all'. That service element is the most recent following the addition of a NOC and helpdesk function to address the remediation needs of their partner base.
Because the technology can be agentless the reseller has an option to install an agent on their hardware or the customer's or to use the networking scanning functions in the Managed Workplace product to enable the MSP to discover what is happening on the network.
The next couple of weeks will see Level Platform events in four cities in the UK and Ireland and as Sobel says it is just the start.
"We have been doing these roadshows in the US and thought the time was right to have them here and you will be seeing more Level Platforms in the UK".
Join us at Microscope's forthcoming roadshow on Managed Services -
click here for further details
MicroScope+
Content
Find more MicroScope+ content and other member only offers, here.