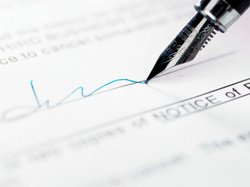 Basingstoke-based Cisco reseller and video specialist First Connections has been bought by American video-conferencing services provider Yorktel for an undisclosed sum.
New Jersey-based Yorktel, which was formed in 1985, has had a UK presence since 2006 but recently began an expansion drive in EMEA, of which this purchase forms a key element.
It said the acquisition of 15 year-old First Connections - which recently walked off with Cisco's 2011 EMEA TelePresence Partner of the Year Award - would enhance its ability to target multinational customers in the region.
"The similar expertise in video-conferencing integration and aligned offerings make this union an ideal and natural next step in the ongoing growth of our company," added Yorktel CEO Ron Gaboury.
Following the acquisition, current Yorktel EMEA managing director David Berger will take overall charge of the business, while First Connections founder and director Keith Gyford will remain on board as EMEA COO.
Image courtesy: Siri Stafford/Thinkstock