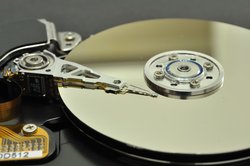 The Hard Disc Drive (HDD) market, hit hard by the floods in Thailand last year, should have got back to normal by the second half of this year.
The market in the last couple of quarters has been dominated by shortages and price fluctuations that have been a direct result of the damage done to manufacturing plants that were hit by flood waters.
The HDD market suffered a year-over-year 4.5% decline of 4.5% in 2011, according to IDC, but the clean-up has been underway over the last few months and the prospects for the industry are looking healthier in the second half of 2012.
HDD and component production is expected to return to pre-flood output levels in the second half of this year and deliver year-on-year unit shipment growth of 7.7% this year.
Some of the main HDD vendors have worked hard to get things back on an even keel and the latest survey of the market from IDC indicates that those efforts have delivered results.
"In many respects, the hard disk drive industry has collectively hit the 'reset' button," said John Rydning, research vice president, Hard Disk Drives at IDC.
"A reset of the HDD industry structure should allow for the remaining HDD industry participants to slowly reduce HDD prices from current levels at a rate that still delivers value to customers, while at the same time ensuring sufficient funding is available to develop new HDD technologies that are needed to improve HDD capacity, performance, reliability, power consumption, and security," he added.