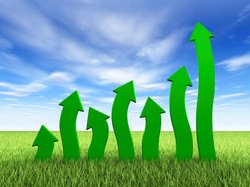 Resellers top the growth charts
The channel has flown the flag strongly in a list of the fastest growing mid-sized companies indicating that it's far from all gloom and doom in the reseller world.
The latest list of the 100 fastest growing mid-sized companies includes 16 IT and telco sector operators, among them some big channel names including Kelway, ANS Group, Exponential-E and Onyx.
Redstone touring car team kicks off 2012 BTCC season
Network and cloud integrator Redstone is offering vendor partners the chance to come in as guest sponsors after becoming title sponsors of the former Motorbase Performance British Touring Car (BTCC) squad.
Dell gets Wyse as acquisition bandwagon rolls on
Dell has announced its second acquisition in the space of a month, forking out an undisclosed sum to acquire cloud client and cloud software specialist Wyse Technology.
HDD output back to pre-flood levels in second half of 2012
The Hard Disc Drive (HDD) market, hit hard by the floods in Thailand last year, should have got back to normal by the second half of this year.
RIM hints at consumer exit as losses hit $125m
The the size of the challenge in trying to compete in the smartphone market at Blackberry-maker RIM was laid bare as the firm reported a $125m loss in its latest quarter.
American Yorktel snaps up Cisco VAR First Connections
CA signs up Ingram to carry hybrid cloud backup product
Capita scores full marks for government education IT bid
Cashflow problems threaten to stall SME growth ambitions
Arrow ECS bolsters European operations with Altimate buy