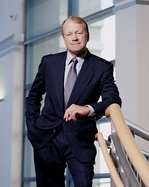 Outspoken Cisco CEO John Chambers has used an interview with the Wall Street Journal to go on the offensive against his rivals, accusing the nascent Chinese network vendor of playing fast and loose with intellectual property.
Chambers stated that Huawei "does not always play by the rules" when it comes to IP and security issues, and hinted that his rival was still mistrusted among enterprise and government buyers.
However when pushed he provided no direct evidence relating to any incidents between the two firms, although they were involved in a patent spat nine years ago.
Chambers was also careful to distance himself from an outright attack on China, which is frequently accused of IP theft and piracy on a massive scale.
William Plummer, Huawei's vice president for external affairs, referred to Chambers' comments as "unfortunate" and said the firm had earned both trust and respect in the markets where it operates
Plummer added: "Huawei has a strong history of respect for the intellectual property rights of others, and the protection of our own."