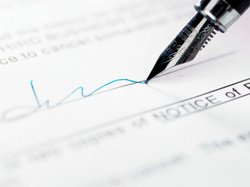 Cloud services provider Six Degrees has set its sights on aggressive growth over the course of the year and said its ambition is to be "talked about in the same breath as the Rackspaces and Iomarts of this world by year end," according to group sales and marketing director Campbell Williams.
Speaking to MicroScope, Williams said that the firm was seeing growing levels of interest in its cloud proposition from enterprise and large corporates, including some FTSE 100 buyers and large system integrators.
"We thought we would see traction in the midmarket, but actually we're seeing interest across the board; some large companies are looking at us for bespoke clouds," he said.
"It's a factor of expertise, although they may be able to build very strong networks they don't always have managed datacentre skills or virtualisation experts, and they like the fact that we have that flexibility and focus."
The buy-and-build firm has just dipped into its savings for the second time this year, buying out pure-play managed hosting and cloud providers Firstserv and Serverstream for an undisclosed sum, bulking up its midmarket business.
Both firms immediately add £3m of hosting sales to Six Degrees balance sheet, which the firm says should take its annual run-rate to over £40m, with underlying EBITDA of £10m.
The acquisition also brings 17 new heads to the firm's 110-strong workforce, in a mix of sales and technical roles, and brings customers including luxury yacht builder Sunseeker, The Spectator and the Port of London Authority.
Firstserv MD Gordon Kenneway said that gaining access to a "larger, geographically diverse hosting platfiorm with best-in-class compute and storage resources" was a key motivator in the decision to sell up, sentiments echoed by his counterpart at Serverstream, Jonathan Obadia.
Image courtesy: Siri Stafford