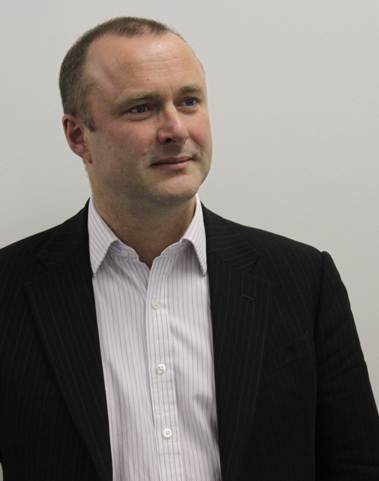 MicroScope sits down with Jason Dance, Exclusive Networks UK sales director, for another hard-hitting Five Minute Interview.
Tell us what you do for a living
As sales director for Exclusive Networks UK, it's my job to make sure we hit, and where possible, exceed, our ambitious growth targets in 2012.
Why are you the right person for this job?
After over 20 years of working in the IT industry, including running my own company, I understand what success looks like and I have a proven track record in delivering it.
What gets you up in the morning?
My alarm clock, plus the feeling that the day will turn out to be another good one.  Positive thoughts are vital in this game, as is the desire to keep on achieving.
Who helped you get to where you are today?
Neil Ledger and Ian Morris, joint CEOs of Exclusive Networks UK, made the literal decision to put their trust in me when giving me my present job.  There have also been a lot of people who I have looked up to over the years and tried to match their success with my own efforts.
What is the best or worst business advice you have received, and from whom?
The best one was a recruitment consultant who very bluntly informed me that I'd set my goals too low. It hurt at the time, but I would like to thank him, wherever he is now. The worst advice was from somebody who encouraged me to set up business with family members. That pain was much longer-lived.
What advice would you give to someone starting out in IT?
The only person who will make you succeed is you, and also don't forget to embrace change. IT changes so quickly and you need to keep up to speed with everything going on because if you don't, I can guarantee you that your customers will, and you will wake up one day with somebody having eaten your lunch.
Will Windows 8 be the new XP, or the new Vista?
I don't have a view: I use OSR.
What does the next five years hold for the channel?
Cloud and SaaS will fulfil its potential and be embraced more fully by organisations, requiring the channel to move from a model that makes margin on product-based solutions, to one based on services. There will still be a major role for those who can help organisations exploit their technology and secure their way to becoming smarter and more social.  For some resellers, the customer could actually become the ISP.
Tell us something most people do not know about you
I was Chief Angel in my primary school's Nativity play, complete with golden halo. That might come as a bit of a surprise to my team.
What goal do you have to achieve before you die, and why?
Learn to sail. There's something about it that I just love. 
What is the best book you have ever read?
The Art of War, by Sun Tzu.  It's directly relevant to today's business environment, as well as making you feel very humble that your brilliant tactical strategy is probably around 2,500 years old. Genius.
And the worst film you have ever seen?
I don't actually know; I tend to switch off a bad film very quickly. 
What would be your desert island MP3s?
That's difficult:  I think it would have to be Sultans of Swing by Dire Straits, followed by You Shook Me All Night Long by AC/DC.  I would follow that with Your Precious Love by Otis Redding. All classics, all different.
What temptation can you not resist?
Chocolate.
What was your first car and how does it compare with what you drive now?
MG Midget. I traded it in for a sensible car with a roof once the children came along.
Who would you least like to be stuck in a lift with, and why?
Katie Price, aka Jordan. I might start thinking that being orange is a normal state of affairs.
If you could be any animal for a day, what would you be and why?
It would have to be a lion; they are the kings of the jungle, after all.
If you could represent Great Britain (or your home country) at one event in the 2012 Olympics, which would you choose and why?
The 100 metres. You can't beat it, if you excuse the pun.
If you were facing awesome peril and impossible odds, which real or fictional person would you most want on your side and why?
Superman. You don't want to mess around calling on a second-rate superhero. Failing that, somebody who served in the SAS. 
A grizzly bear and a silverback gorilla are getting ready for a no-holds-barred rumble. Who is your money on and why?
It has to be on the gorilla. Look what King Kong did to the dinosaurs.