Datacentre operator Next Generation Data (NGD) has hired former Mitel and VegaStream man Steve Davis to spearhead a new initiative to target channel cloud service providers and hosting specialists.
The firm claims its NGD Europe datacentre facility in South Wales is Europe's largest, and the world's fourth largest tier three datacentre. At 750,000 square feet it can hold up to 19,000 racks. It also draws down its 180 MVA power supply from 100% renewable sources.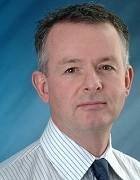 Up to now NGD has built up a profitable business servicing large global organisations such as BT and Logica, which it houses in self-contained custom data halls. However, with plenty of space still to fill, Davis said it now believes the time is right to target SME hosted services resellers, whose rack space requirements are substantially lower.
"There is a large community of people who don't want a hall with a hundred racks, so I've been asked to go out and address that market," said Davis.
The immediate plan will be to target smaller cloud providers, SaaS and IaaS houses, with a particular focus on Microsoft resellers, said Davis. The firm has already signed up a small number of resellers, including Dell and Microsoft partner Certus IT.
"We will also be holding seminars for channel partners on how to sell hosted services, and creating a partner ecosystem with some of the major [vendor] players to get us in front of a larger number of partners," said Davis.