Former Murphx managing director Carl Churchill and management team Richard Jay, Ben Murphy and Nicki Jay have decided to leave Daisy Group following expiry of a management earn-out.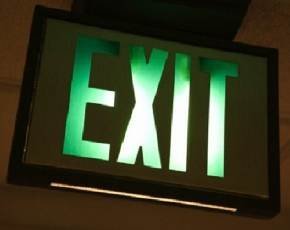 Churchill joined Daisy in the summer of 2010 when comms services provider Murphx was acquired for £4.8m. He was named to the post of managing director of Daisy's channel-facing arm, Daisy Wholesale, in October 2010.
He will be replaced at the helm on an interim basis by Paul Burton, previously shared services director at Daisy, who joined the firm in 2009 after a 13-year stint in operational management roles at British Airways.
Daisy CEO Matt Riley said: "I would like to take this opportunity to thank Carl, Richard, Ben and Nicki for their efforts during their time with Daisy Wholesale and wish them each well for the future."
Riley added: "The strategy of the wholesale business will be to continue focusing on helping our resellers grow, backed with the support and training of our pre-sales and customer service teams."
Separately, Daisy has also announced a new partnership with mobile messaging outfit Dynmark to offer cloud-based mobile marketing services to its customers.