Phoenix IT sales director John Hall has revealed the restructuring of the company is beginning to have a positive effect on its sales pipeline, particularly in its hosting and managed services units, and said the firm is looking to recruit more heads for its various sales teams.
The reorganisation of Phoenix into five distinct business units – Systems Integrators, Communications, Hosting, Managed Services and Business Continuity – is intended to put the firm into a position where it could target serious organic growth.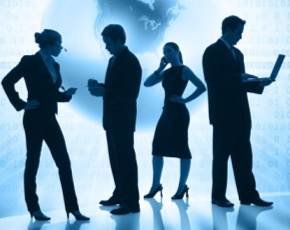 As part of the restructuring, Phoenix has spruced up its sales function, adding individual account managers to give customers 'one throat to choke' and introducing dedicated teams to target net new business, the impact of which should be more keenly felt during the second half of the financial year, according to Hall.
"We've strengthened our sales management and put strong new salespeople in place," Hall told MicroScope. "We're already starting to see the fruits of that and are now fairly confident we'll see the growth we need this year.
"Our Q1 sales review was fairly positive [and] we've seen a significant improvement in our pipeline," he added.
The star players in Phoenix's new line-up are Hosting, which deals with its cloud proposition, Communications, which provides network services to telcos and other firms with networking requirements, and Systems Integrators.
"We're seeing much what we expected in hosting and managed services," Hall explained. "Hosting has seen the biggest growth because there's a short sales cycle and we can close business fairly quickly. [In] Communications … we looked at areas where we don't do business and the obvious area is with mobile operators, so we have recruited a team specifically to go after that."
In the SI market, said Hall, the firm is seeing further consolidation and increased opportunity for outsourcing deals where it can take engineering headcount from integrators into Phoenix.