Westcon has snaffled former Cisco bigwig Andreas Dohmen to fill the role of EMEA executive vice president at Comstor.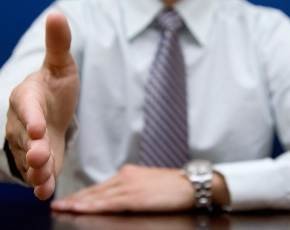 Dohmen - who is a qualified nuclear physicist on the side - served as Cisco VP of worldwide business operations and VP of European commercial business over a ten-year period, and has been working as a freelance consultant in his native Germany since last autumn.
Reporting to Comstor president Jon Pritchard, Dohmen will take responsibility for managing all of Comstor's Cisco business, and growing its presence in the market, with a particular brief to seek out new partner opportunities in the region.
Westcon president and CEO Dean Douglas said the firm had cemented its reputation as the "go-to" distributor for Cisco products due to the "quality and experience" of its management team.
"Andreas brings with him a deep understanding of what's necessary for partners to effectively develop new revenue streams leveraging Cisco's technology," he said
Added Dohmen: "During my career, I've had the pleasure of working with Comstor on many occasions.  I never cease to be amazed at their dedication and focus on partners – backed by an in-depth understanding of Cisco technology and business strategy. I'm excited to now be serving alongside this top-notch team."