Growing demand for hosted cloud services has pushed quarterly revenues at sector bellwether Rackspace up 29% year-on-year to $319m (£203.7m), while net profit of $25m was up 49%.
The firm now claims to have 85,000 servers in harness, up from 82,400 in Q1, and added approximately 10,000 customers during the period, taking it to just under 191,000 worldwide.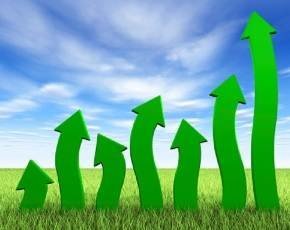 In its earnings statement Rackspace spoke of growing investment in new products and services. CEO Lanham Napier said the firm had achieved a "significant milestone" with the recent launch of cloud servers powered by OpenStack, which will serve as the core of its Open Cloud platform.
At the same time the firm has made a series of tweaks to its branding to reflect this, making more of its open source-centric policies in its logos and other marketing collateral.
TechMarketViews co-founder Anthony Miller told our sister site ComputerWeekly.com: "Demand for quality off-premise hosting services seems to be huge, as so long as these companies don't trip up, it's hard to see how they would stop growing."