An uptick in demand for IT contractors during the second quarter has likely been driven by both firms opting to hire short-term IT pros to meet Olympic deadlines and provide support during the games.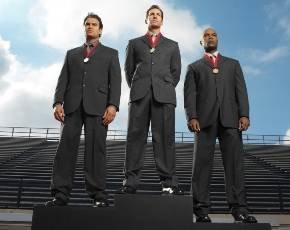 Stats collated by IT recruitment website CWJobs revealed that demand for IT contractors swelled by 3% during the three months to the end of June, with 90% of those roles located in London and the South.
CWJobs website director Richard Nott said that IT workers are playing a crucial part in the success of the 2012 Olympics.
"A significant number will have been recruited just to work on the opening ceremony – that's before you take into consideration extra hands needed for traffic management systems and broadcasting," said Nott.
This was born out by figures suggesting that media sector end users have been among the biggest recruiters of temporary workers, up 4.6%. Software houses and the manufacturing industry also saw rises of over 3%.
Particularly in demand are .Net skills, with vacancies up 3.3%, and C#, up 3.1%. Contractors with Agile, Java and SQL Server skills are also proving popular.