Google's Android operating system (OS) has increased its dominance over rival mobile platforms and now commands more than 68% of the total market having doubled its shipments year-on-year.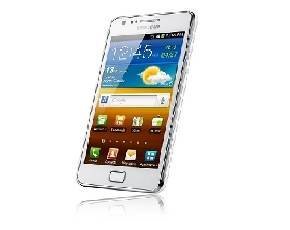 IDC's Q2 smartphone stats revealed that over 104 million Android handsets – 44% of them Samsungs – were shipped during the three months to the end of June, with the nearest competitor, Apple's iOS, shipping 26 million units and accounting for just under 17% of the market.
Phones running RIM's BlackBerry OS, Nokia's Symbian and Microsoft's Windows accounted for 4.8%, 4.4% and 3.5% of the market respectively, said IDC. The analysts predicted further doom and gloom for RIM, which will continue to lose marketshare having delayed the release of its new BlackBerry 10 smartphones, and Symbian, which is fading fast now that Nokia has climbed into bed with Microsoft.
IDC revealed that the release of several flagship models from various Android handset partners had proved well-priced to tempt buyers with constrained budgets. Apple saw double digit growth in sales of iPhones, but as demand for the current models, now nearly a year old fell away slightly, this was less pronounced than usual.
IDC senior research analyst Kevin Restivo said the global market was now "unquestionably" a two-horse race, but said the marketshare battle was far from over.
"With much of the world's mobile phone user base still operating feature phones … there is still room for some mobile OS competitors to gain share, although such efforts will become increasingly difficult as smartphone penetration increases," he said.