The global mobile phone market saw its second consecutive quarter of decline as feature phone sales continued to ebb away and smartphone demand faltered slightly.
This is the headline finding of Gartner's latest research into the worldwide mobile phone market, which revealed that 419 million units were sold during Q2, down 2.3% year-on-year.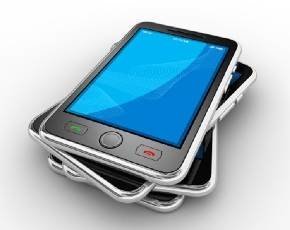 Smartphones accounted for 36.7% of all sales, with growth of 42.7% about three percentage points down on Q1.
Gartner wheeled out a now standard line in response to this, saying that end users were postponing their upgrades in the hope of high-profile launches later in the year.
"Launches from key manufacturers such as the anticipated Apple iPhone 5, along with Chinese manufacturers pushing 3G and preparing for major device launches in the second half of 2012, will drive the smartphone market upward," said principal research analyst Anshul Gupta.
Gartner's boffins reckon that the iPhone 5 will prove a fillip to the market; it expects that new design features and likely other stylistic changes to the iconic handsets will prove a hit among Apple devotees.
However, with just one device to its name, Apple remains a long way behind Samsung, said Gartner, which saw its mobile phone sales grow 29.5% during Q2, extending its lead over Apple and sector whipping boy Nokia. After selling 90.4 million units, up from 69.8 million this time last year, the Korean firm now commands 21.6% of the market, up 5% on the year-ago quarter.
Samsung's growth was driven by record sales of its Galaxy smartphones, with demand for the new S3 models particularly high. In fact, said Gartner, the S3 was the top-selling Android product during the quarter, and Samsung could have shifted a lot more of them had it not seen some product shortages.
The second placed vendor remained Nokia, but it shifted over 10 million fewer units compared to Q2'11 and saw its marketshare decline three percentage points to 19.9%. It won feature phone share but its Lumia devices are struggling to find a place in consumers' hearts, said Gupta.
Apple, with 28.9 million iPhones sold, held 6.9% of the market, and ZTE and LG Electronics took fourth and fifth place with 4.3% and 3.4% of the market respectively.
Lower down the pecking order, one-time Android darling HTC saw its share slip to 2.2%, level-pegging with Google-owned Motorola, while the top 10 was rounded out by fallen giant RIM, with shifted under 8 million BlackBerries, down from 12.6 million this time last year, leaving it with a paltry 1.9% share.