Longstanding Brocade CEO Michael Klayko has decided to call it a day after the networking and storage firm posted across the board rises in sales and operating and net profit.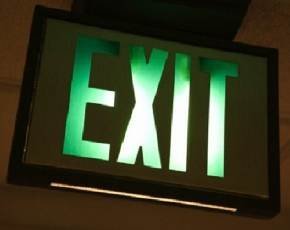 In a statement, Klayko said that although his decision to step down from the firm he has helmed for seven years was not easy, he felt it was time to leave the stage with the company "in a great position financially".
"Our product pipeline will continue to strengthen and clearly separate Brocade from other networking providers," he said.
Chairman Dave House added: "Mike … has led us through two major acquisitions and has positioned us as a … world-class provider of networking solutions."
Klayko will remain on board until a successor is identified and installed.
His final set of results in charge should prove a more than adequate swansong, with third quarter sales up 10% year-on-year to $555.3m (£353.2m), operating income up  from $34m to $70m, and net income up from $2m this time last year to $43m in Q3.
Brocade's storage business accounted for 68% of its total sales, up 13% year-on-year and down 6% sequentially in a seasonally soft quarter, while its Ethernet networking business saw sales grow 5% compared to Q3 2011 and 24% compared to Q2 2012.
If there was a slight bum note, it came in the form of some shrinkage in Brocade's channel and Ethernet service provider sales, with the firm's reliance on OEM models still shining through.