Avaya has replaced its CFO Anthony Massetti, with JDS Uniphase financial bod and one-time Cisco man Dave Vellequette in the latest of a series of leadership changes at the communications firm.
In a brief statement sent to our sister title ComputerWeekly.com, Avaya would give no reason as to why Massetti had left, other than being keen to "pursue outside opportunities."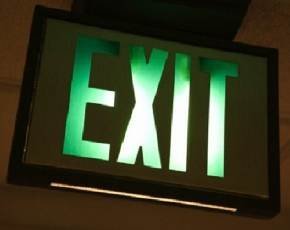 In the official blurb, Avaya CEO Kevin Kennedy said Vellequette's "experience in diverse technology companies will be a significant asset in advancing our strategy".
However, Massetti's departure comes hot on the heels of a pre-IPO SEC filing revealing that Avaya's financial losses are in fact widening.
In figures lodged with the US government earlier this week, Avaya copped to a net loss of $166m (£107.5m) in the three months to 30 June 2012. The year-ago figure was $152m. Operating profit climbed back into the black at $23m thanks to restructuring benefits and the completion of the Nortel integration.
Sales, meanwhile, dropped just under 9% to $1.25bn, with the bulk of this decline coming on the product side. Interestingly, the split between product and services sales at Avaya is now approaching 50:50.