Fortinet's channel partner programme is undergoing a further evolution that will see some partners demoted after the network security vendor identified a need to manage its scheme more effectively as it preps a major market assault.
Speaking to MicroScope, country manager Mark Hyland said that although Fortinet has been working with the UK channel for a long time, it had never really policed things very well, with the end result being that in some cases resellers were not meeting revenue or accreditation requirements.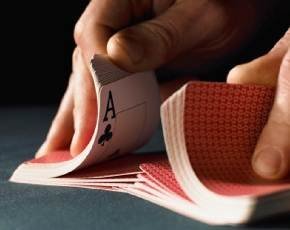 The programme currently has three tiers – Gold, Silver and Bronze – with revenue requirements set at £500,000 per annum and four accredited engineers for Gold partners; £250,000 and two accredited engineers at the Silver level, while Bronze level resellers are dealt with on a transactional basis.
Hyland said the decision to remove the top tier Gold Partner designation from some partners was not being taken lightly, but was the result of extensive dialogue with all concerned.
"Some partners have said they have no real intention of doing any more with us, and they're happy being a Gold Partner, and in those cases we have had to say you can't do that, you'll have to step back," said Hyland.
Hyland added that those that elected to continue to develop their business with Fortinet would be  given plenty of time and support, if needed, to get themselves back up to speed.
Fortinet says it now wants to build tighter relationships with its channel partners through development of dedicated business plans, closer alignment between key partners and its own high-touch salespeople, and a concerted push into the SME sector.
With the help of its distie Exclusive Networks the firm has also now added a Bronze Plus designation between Bronze and Silver, where it will provide some technical and sales training to partners spending a few hundred pounds on demo kit.
Nearly nine months after splitting with Avnet by mutual agreement and going one-on-one with Exclusive, Hyland said he felt that the VAD had assumed the mantle of sole distie quite smoothly, and there were no regrets on Fortinet's side.
"Exclusive has invested heavily in the development of the SME and SOHO market for us," said Hyland. "In the UK we've never managed to maximise that market for ourselves."
---
Image credit: Michael Blann/Thinkstock