Hewlett-Packard has posted an enormous $8.9bn (£5.6bn) loss in the third quarter of its fiscal 2012 after taking a hammering on its PC business, booking a massive write-down on its 2008 acquisition of EDS and continuing to struggle with Autonomy.
The multi-billion dollar loss is HP's largest ever and comes in the midst of a major turnaround programme instigated by freshman CEO Meg Whitman.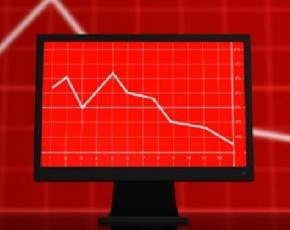 Whitman used a Wednesday evening conference call with analysts to stress that the turnaround was still in its early stages and insisted that progress was being made in the right direction, with revenue declines flattening slightly, down 5% year-on-year to $29.7m.
"We achieved significant progress in reorganising and restructuring the company," she said. "We made several executive moves to help strengthen HP's leadership bench…. The integration of PSG and IPG is well under way [and] we are reducing overlap and driving cost reductions between the two businesses…. We are taking aggressive steps to right the ship at Enterprise Services."
The firm also bid adieu to 4,000 of its employees during the three months to 31 July, ahead of target thanks to an early retirement programme that has seen more people than expected decide to call it a day.
However, conceded Whitman, the firm's overall execution had been very poor: "HP has to do a better job of executing against its goals."
Autonomy in particular is proving more trouble to HP than it was worth, with Whitman saying the unit still needed "a great deal of attention."
Following the apparently acrimonious split with its UK-based founder Mike Lynch earlier this year HP has attracted opprobrium from many quarters for its handling of the business.
"Transitioning from a hardware business to a software business requires a fundamental shift in corporate culture - this is one key ingredient that cannot be bought."

Victor Basta, Magister Advisors
Victor Basta, MD at tech consultancy Magister Advisors, commented: "Autonomy was a pure software license business, around which HP could have built a much larger solutions business. The sheer speed of the decline is down squarely to HP's failure to execute, and it has wasted a large part of the $13 billion acquisition price already."
"Transitioning from a hardware business to a software business requires a fundamental shift in corporate culture - this is one key ingredient that cannot be bought," said Basta.
By segment, HP PSG saw its sales drop 10% year-on-year to $8.6bn, with commercial revenue down 9% and consumer revenue down 12%, a similar story to many other PC peddlars. Desktops dropped 6% and notebooks, 12%.
Over at IPG, sales were down 3% year-on-year to $6bn, with supplies revenue down 3% thanks to a restricted demand environment. Total printer unit shipment volume was down 13% with consumer revenues the worst hit. Commercial sales rose slightly.
Services sales declined 3% over the year ago quarter to $8.8bn. Although there was strong growth in contract signings for HP's Strategic Enterprise Services portfolio, including cloud, application modernisation, security and the like, poor resource management and account performance and run-off dragged things down. Technology Services sales were down 1%, Application and Business Services were flat, and Outsourcing was down 6%.
ESSN revenue declined 4%, with Business Critical Server systems sales down 16% and Industry Standard Servers down 3%. Storage performed better thanks to 3PAR revenues, though sliding EVA and tape revenues muddied the waters. Networking, meanwhile, was one bright spot, up 6%.
Software sales of $973m were up 18% on Q3'11. Although license revenues only grew 2% thanks to macroeconomic challenges and shoddy sales execution, growth in support and services of 16% and 65% was sufficient to offset the negatives.
Finally, HP Financial Services saw flat sales of $935m, with financing volume down slightly.
---
Conference call transcript courtesy: Seeking Alpha