Collaboration specialist BroadVision is embarking on a channel recruitment drive to push sales of its enterprise social network software package Clearvale.
Unlike other corporate social networkers, which frequently seem to fall by the wayside, BroadVision reckons that the interoperability capabilities of its solution will prevent it from becoming just another "virtual chatroom," according to EMEA director of business operations Ian Heggs, as well as giving it an advantage over free public platforms such as Twitter.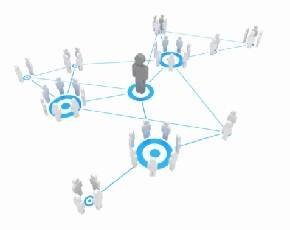 The firm, which has been around since the late '90s when it pioneered e-commerce solutions, has lately turned its attention to the world of social networking  in the hope of grabbing a piece of a market Gartner reckons will be worth over $1bn two years from now.
Clearvale, its enterprise social marketing suite, has been constructed from the ground up to "help companies engage with both their employees and customers," according to Heggs, and now has an associated reseller programme, Clearvale PaasPort, to get partners involved.
The firm hopes to draw from traditional ISV and SI partner communities, but says there could also be potential for cloud providers, telcos, outsourcers and MSPs to get involved.
"Clearvale itself is very much a people-centric solution. It's about getting real work done, and the tasks within it help socialise the end-user's business processes," said Heggs. "If the channel is looking to broaden its horizons and offer social to the market then this will be the easiest route because being a SaaS-based solution it offers recurring revenues."