IBM has bolstered its expertise in the growing social business game after spending $1.3bn (£823m) on Kenexa, a recruitment and 'talent' management specialist based in the States.
In the blurb, Kenexa is described as offering a mix of cloud-based technology and consultancy services that "integrate both people and processes, providing solutions to engage a smarter, more effective workforce".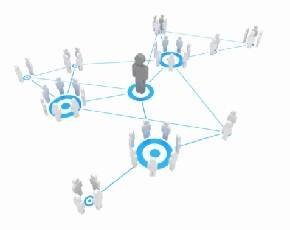 The listed firm made sales of $283m in its fiscal 2011, but booked a net loss.
Big Blue reckons that close to three quarters of business leaders are making "significant" investments in social business technology as a support mechanism for the growth in big data, according to a survey it conducted itself.
IBM's research also found that 70% of CEOs cited human capital as the single biggest contributor to sustained economic value, and suggested that the synergies between itself and Kenexa would be key differentiators as more and more organisations look to increase workforce efficiencies and gain greater insight into their business information.
"Every company is looking to tap into the power of social networking to transform  the way they work, collaborate and out innovate their competitors," said IBM social business general manager, Alistair Rennie.
"IBM [can] help clients generate real returns from their social investments while helping them gain intelligence into the data being generated in these networks to be more competitive in their markets," he added.
TechMarketView analyst Angela Eager said the acquisition marked quite a significant departure for IBM, which up to now has tended to make more specialist software buys. Kenexa, she argued in a blog post, brings it into a more mainstream business app area and, she added, "puts it onto a collision course with SAP and Oracle."