IT skills certification provider, CompTIA, and the Storage Networking Industry Association  (SNIA) have had their CompTIA Storage+ powered by SNIA certification accredited by the International Organisation of Standardisation (ISO).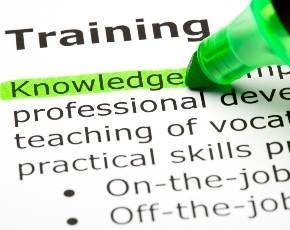 The ISO/IEC 17024 accreditation is a global benchmark for personnel certification programmes. It validates that the two organisations operate in a consistent, comparable and reliable manner worldwide, thereby allowing individuals to have skills that translate across international boundaries.
"Accreditation by an independent body that conducts an impartial review creates an extremely valuable distinction for a personnel certification program," said Terry Erdle, executive vice president, certification, CompTIA.
"This value extends through the service network – from certification body, to certificate holder, to employer, to the public they serve. This status further affirms that CompTIA certifications are the recognised industry benchmark for a broad range of foundation-level IT skills."
The credential is recognised globally as the standard for validating IT professionals who manage data storage, including storage networking managers, system integrators, product developers, networking systems engineers and technical marketing personnel.
 "Enrolling in a SNIA or CompTIA recognised industry instructor-led training course before taking the exam can update and expand one's storage administration knowledge through work experience and vendor product training," said Wayne Adams, SNIA chairman.
"Required skills and knowledge continue to evolve with the changing landscape of enterprise storage, storage networks, cloud storage and big data," he said.
The certification exam covers the knowledge required to configure basic networks and the successful candidate will be able to understand the fundamentals of business continuity, application workload, system integration and storage/system administration, while performing basic troubleshooting on connectivity issues.