Comms software provider Mitel has announced a new partnership with technology distributor SDG, which will see SDG offering hosted and virtual voice and unified communications from Mitel, based on the VMware desktop virtualisation platform.
"Mitel is a fantastic addition to SDG and the introduction of the Mitel solution strengthens our Audio Visual and Unified Communications portfolio," commented Lee Driscoll, business unit director, SDG.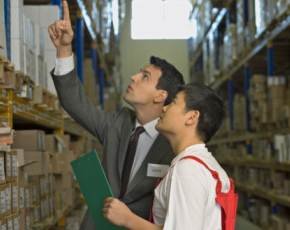 "As a key player within virtualisation distribution this alliance provides SDG with the exciting prospect to bring two leading vendors together. We can now offer our partner community the opportunity to bring new solutions and services into their stable, using their existing skills in the virtualisation arena," he explained.
The pair claim the agreement will enable Mitel to stimulate its channel market by providing partners with virtualised solutions that meet a growing market demand.
"SDG's strategy firmly supports the Mitel Freedom proposition, bringing together best-of-breed, interoperable voice and data solutions," said Graham Bevington, EVP International Markets, Mitel. "The company's expertise, expansive channel and strong software focus make them an ideal partner for Mitel, helping us to bring our game-changing virtualised UC offering to IT decision makers across EMEA."
"This partnership is excellent news for the VMware solution provider community, bringing together SDG, a highly valued and award-winning VMware distributor, with Mitel, which is a leader in virtualising unified communications," added John Churchhouse, EMEA SMB director at VMware.
"By combining forces, SDG and Mitel will be able to drive new and incremental revenue streams in the world of unified communications," he said.