Six months after losing its hard disk drive crown to Seagate after its Thai manufacturing facilities were inundated in the 2011 flooding disaster, Western Digital (WD) is once again sitting pretty on top of the global hard disk drive (HDD) market.
The latest HDD data from market-watchers IHS reveal that WD retook the top spot after shipping 71 million HDD units during the three months to the end of June, compared to 65.9 million over at Seagate, giving the pair market shares of 45% and 42% respectively.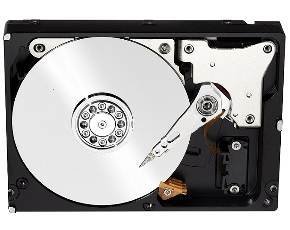 To give an indication of the scale of their dominance, third-placed Toshiba shipped just 20.1 million units, claiming 13% of the addressable market.
Total shipments of 157 million units were up 8% from the first quarter, with total revenues up $700m (£442m), a strong indication that things are getting back to normal after the Thai floods.
IHS storage systems analyst Fang Zhang said the firm had now "fully recovered" from the disaster, allowing it to sharply increase notebook HDD shipments, although Seagate, he noted, retains its dominance in desktop, enterprise and non-PC units.
Gross margins in the sector remained quite high, the analysts said, although WD's slipped a little compared to Q1 thanks to some pricing pressure in early June, and Seagate dropped 4% after some product-specific concerns called for a rework.
The tussle between the two companies, said IHS is unlikely to ease up soon, and although at this stage it looks like WD will remain on top, Q4 is a toss-up as economic pressures continue to mount on the PC industry.